Fibromyalgia Is The Barrier, Not The Wall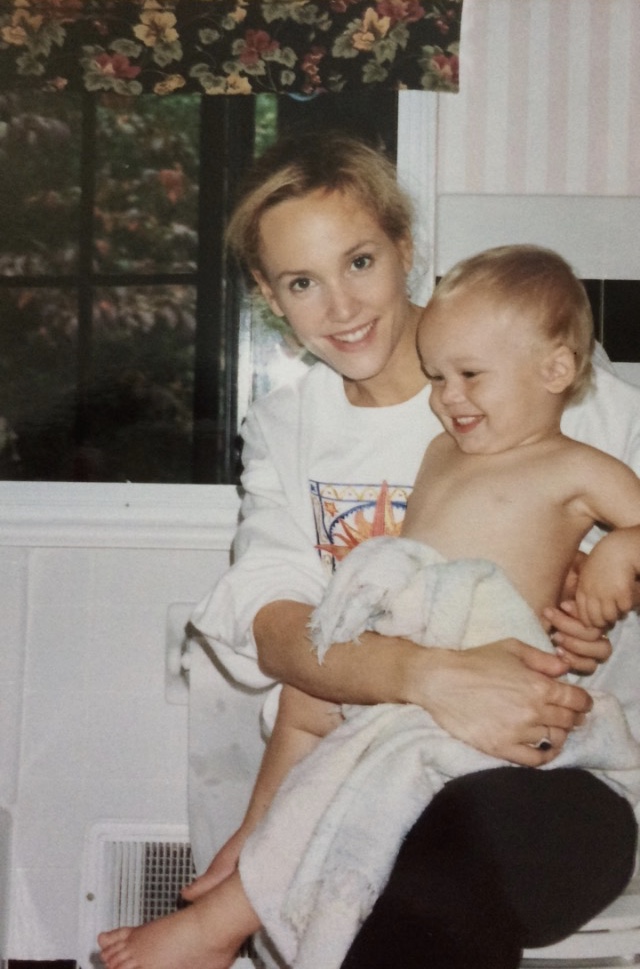 My mom is the strongest person I know. Her physical strength is limited, far below the average person. But where her physical strength falters, her mental strength pulls its weight.
My mom has fibromyalgia, a debilitating illness with symptoms including stabbing pains and overall throbbing throughout her body, as well as general fatigue. Rest is the primary treatment. There are 32 subdiagnoses, however, not every case of fibromyalgia is the same. My mom has had this illness since May of 1989, 11 years before I was born.
My entire life, my mother has had fibromyalgia; I haven't known her without it.
My mom had her own law practice as a workers' compensation attorney. She made a great deal of money, but when she could no longer deny her fibromyalgia, she had to stop. Now let me stress to you why this was such a hard decision: my mom felt a loss of identity with giving up her practice. In spite of her fibromyalgia, she was very sociable and involved in our neighborhood community. My mom scheduled block parties, family gatherings, and was my brother's boy scout troop co-leader. My mom was working hard as an attorney and still found the time to be a leader in our community. That all changed when, in 1996, she could no longer power through her fibromyalgia.
Around the time of the accident that caused my mom's fibromyalgia in 1989, she began to feel chronic and widespread pain. She didn't know that this pain was from fibromyalgia, nor that it would be permanent. She didn't know that she'd had fibromyalgia for years, and she'd always mistaken it for something else. The hormones associated with pregnancy helped ease her fibromyalgia when she was pregnant with my sister in 1992 and my brother in 1994, and this gave her a false sense of normalcy. She pushed through her fibromyalgia until after my brother was born, when it really began to get worse. She decided to continue her work in spite of it. When she was representing a client with fibromyalgia, his doctor told her during the deposition that she likely had it, too. Afterwards, she sought out the doctor for a proper diagnosis, and this was concurred by the Hospital of the University of Pennsylvania. It was 1995, and her illness began to get worse, but despite this she didn't want to give up her practice. However, come February of 1996, she could no longer work and had to refer all her cases to other lawyers. This was heartbreaking for my mom. She took pride in the hard work she'd put in, and she was a self-made woman at a time where that phrase was almost a punchline. My mom felt that leaving her job to become a stay-at-home mother would send the wrong message, especially to my sister. To give up her practice was almost to admit defeat, and ultimately, she did. But little did she know, this was not defeat.
Defeat implies the end of something, not the beginning, and to say this was the end is to do disservice to what my mom was able to accomplish afterwards.
I was born January 4th, 2000, because my mom campaigned to have me. My dad and mom already had my brother and sister at this point, and the nuclear family was arguably completed. But my mom was insistent that she wanted another kid. In true lawyerly fashion, my dad and mom took out legal tablets and debated the pros and cons of having another kid. As you can probably imagine, the pros outweighed the cons. My mom won the debate and not long after I was born.
As a child, I wasn't really aware of my mom's illness. Fibromyalgia is considered an "invisible illness" because the effects are not always visible to those who do not have it. At the age of 5, my family lost almost all of our money and my parents filed for divorce. I didn't understand why at the time, or why we had to move to our lakehouse permanently. My mom somehow kept these ugly truths from me. Without my mom's private disability income, we likely would have been homeless. As I grew older, our situation became less critical and education began to take up a more important role for me. It was around this time, as an eleven year old, that I began to understand my mom's illness a bit better but also slowly began to understand how debilitating it could be and how strong she was for figuring out a way to live with it. For every performance at my school, my mom was there. She found out that sleep was the key to lessening her fibromyalgia symptoms. Whenever she knew there was something coming up that required her to exert a lot of energy, she would sleep all day to conserve energy. When it came time for high school, we moved to another city so that I could have the highest quality of education. Despite the fatigue my mom knew that a move almost four hours away would cause her, she went through with it, because she knew how important it was to me.
I've just finished up my senior year of high school and was recently talking with my mom. She expressed to me how proud she was of me and my siblings, and that she didn't regret a thing—in fact, she said that she was happy with how things worked out. My mom was happier even with a debilitating illness that forced her out of her job, than without it and a million-dollar-a-year law practice. She told me how not only would I not have been born, but retiring involved her much more in our childhood and that she's figured out how to cope with her chronic pain. She's learned not only how to cope with her illness but also how to find the silver linings in it, and she's stressed to me how the experience led her to be self-actualized. All my life, she's had worry that I'd see her as being less than a "normal mom", but she couldn't be any further from the truth. I believe my mom has the strongest willpower I have ever seen in a human being. She was an involved mother even when her illness could have prevented her from it. People have told me before how much I remind them of her, and to me that is one of the greatest compliments I have ever received. My mom is the strongest person I have ever known.